THE ULTIMATE KETO COFFEE RECIPE
If you're new to the keto lifestyle, you've probably come across a few different bulletproof coffee (aka keto coffee) recipes in your online research. Bulletproot coffee is one of the few keto diet recipes that gets made daily in my house – there is nothing better than a cup of creamy collagen protein-infused bulletproof coffee to start your day!
Why I love this recipe: this tastes like a Starbucks Vanilla latte! Collagen protein has a latte-like texture when blended; & collagen protein is great for joint health!

WHAT IS KETO COFFEE?
You'll find many variations of bulletproof coffee online, some with collagen protein, some without (I prefer with), some with coconut oil in place of butter, some with salt. But the original bulletproof coffee was made famous by Dave Asprey – be sure to check out the official bulletproof coffee website.
There are two main reasons people drink bulletproof coffee: an energy boost and that "full feeling". Bulletproof coffee provides the body with a grand-slam energy burst from caffeine and MCT oil, while at the same time, suppresses hunger for long period of time. Other notable benefits include: a positive impact on metabolism, improved mood, improved heart health and more. Read more at Dr. Axe!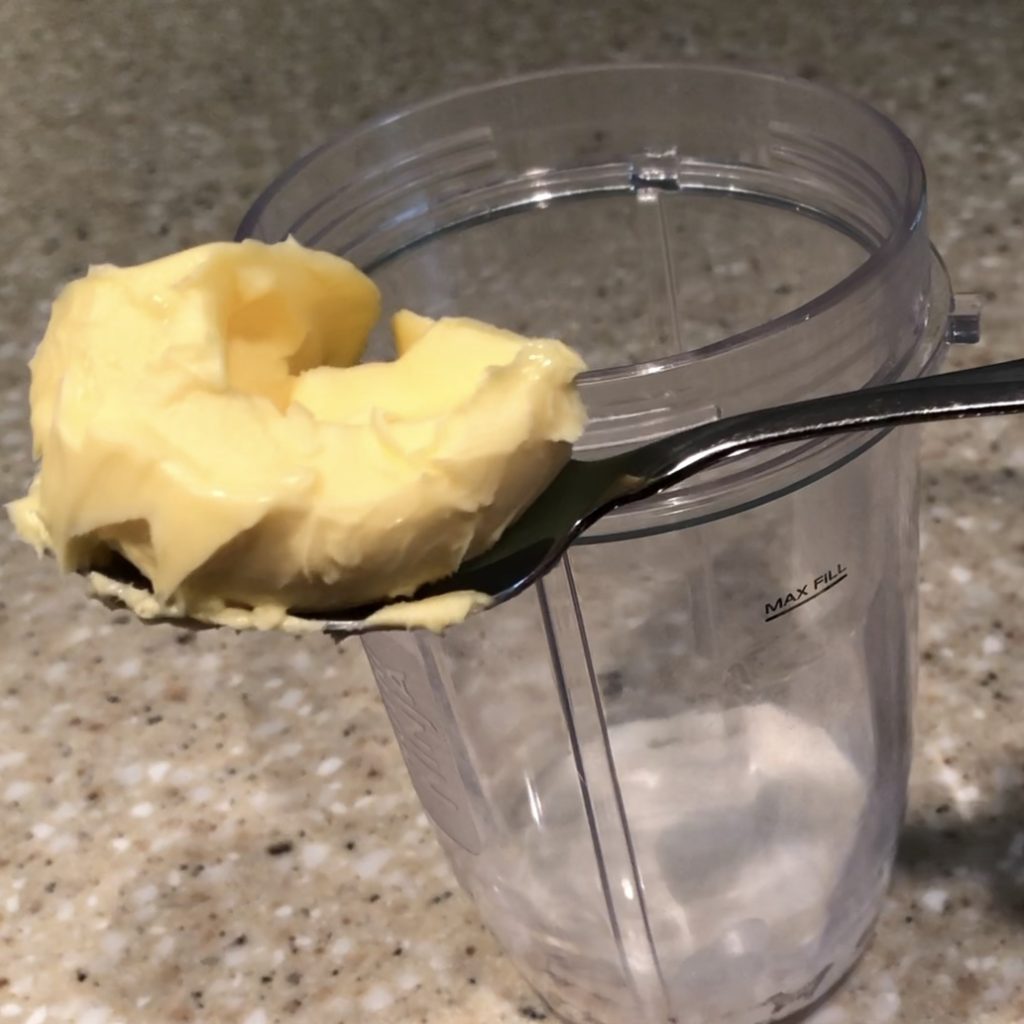 GET CAFFEINATED (RECIPE INFO)
Now that we've covered a basic intro to bulletproof coffee, let's get to the recipe!
What is bulletproof coffee anyways? In its simplest form, bulletproof coffee is a beautiful combo of MCT oil, grass-fed butter & coffee. Bulletproof coffee has continuously evolved since becoming more mainstream, and many believe they have the "official recipe". Don't let this confuse you; as long as your bulletproof coffee includes a form of coconut oil and coffee, you're on the right track!
Pro Tip: this drink has a lot of calories. Be mindful of your total caloric intake when adding this into your meal rotation.
I try to use grass-fed butter and MCT oil, and have not ventured far from these ingredients. If you don't have grass-fed butter that's perfectly fine (use what you have!). There are many low carb add-ons to incorporate into this recipe to make it your own. Shaved bakers chocolate, cocoa powder, stevia (regular or flavored), sugar free syrup, powdered erythritol, colored salts or collagen peptides are all great options. My recipe includes: dark roast coffee, Kerrygold butter, Viva MCT oil, Sweet Drops vanilla cream stevia and Sports Research collagen peptides.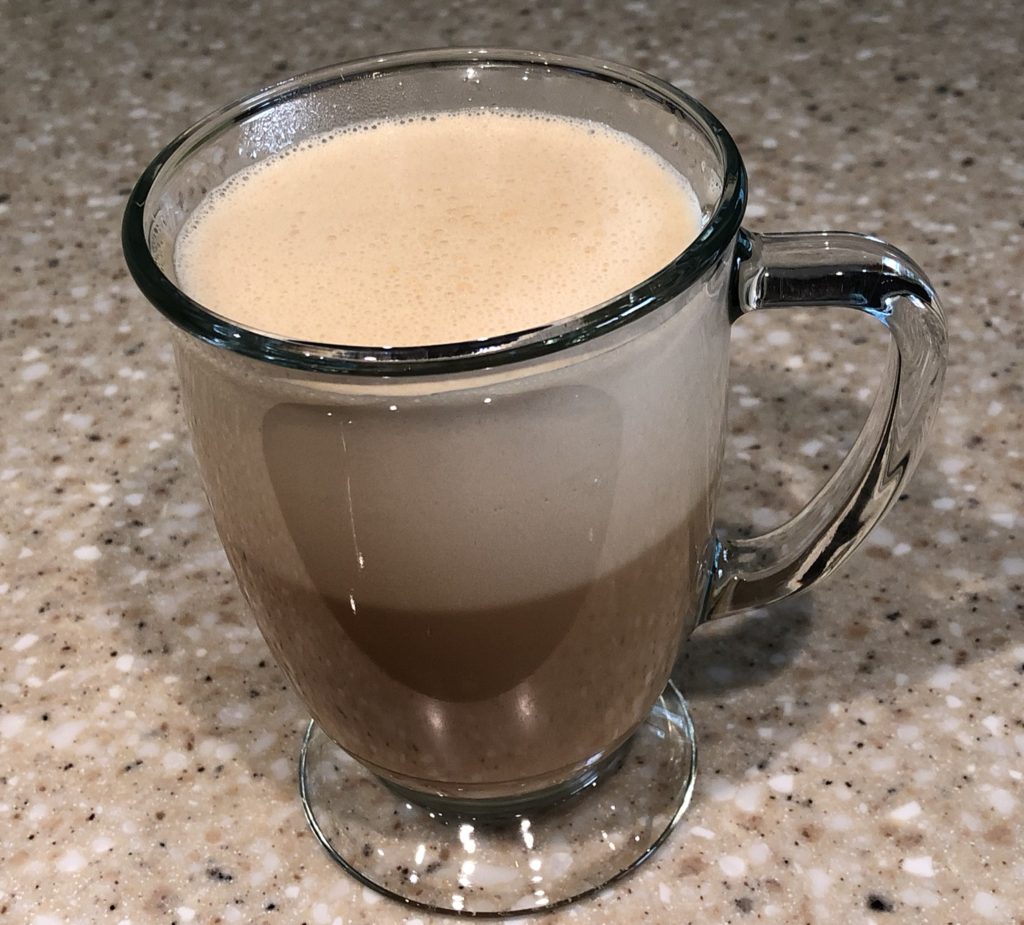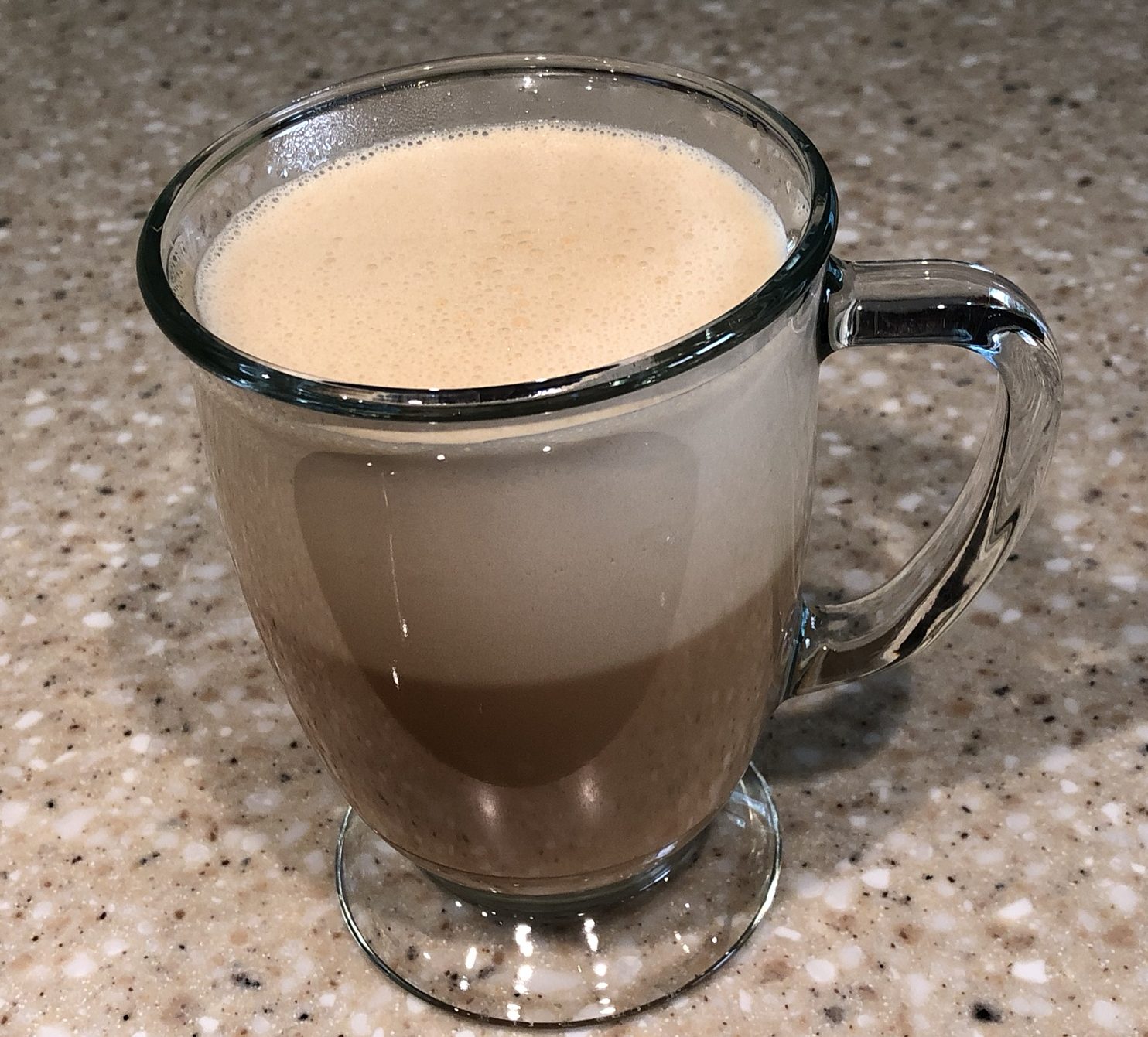 NUTRITION
Calories: 320
Fat: 26g
Protein: 20g
Carbs: 0g
Fiber: 0g
Net Carbs: 0g
NEVER MISS A RECIPE! 
Join our email list to receive:
The latest keto recipes
Keto diet tips
Keto product reviews
The Best Bulletproof Coffee (Keto Coffee for High Energy)
INGREDIENTS

1

 

cup

 

fresh brewed coffee

1

 

tbsp

 

MCT oil

1

 

tbsp

 

grass-fed butter

2

 

scoops

 

grass-fed collagen protein

10

 

drops

 

vanilla stevia
INSTRUCTIONS
Brew your favorite coffee (I recommend dark roast!)

Add coffee, MCT oil, collagen protein, butter & vanilla stevia to mixing cup

Blend for about 40 seconds, or until consistency is similar to a latte
RECIPE NOTES
This collagen-infused Bulletproof coffee recipe is the perfect way to start your day! If MCT oil in liquid form isn't for you, try powdered MCT oil.